CASE STUDY
Nordale Semi-Automatic Cartoner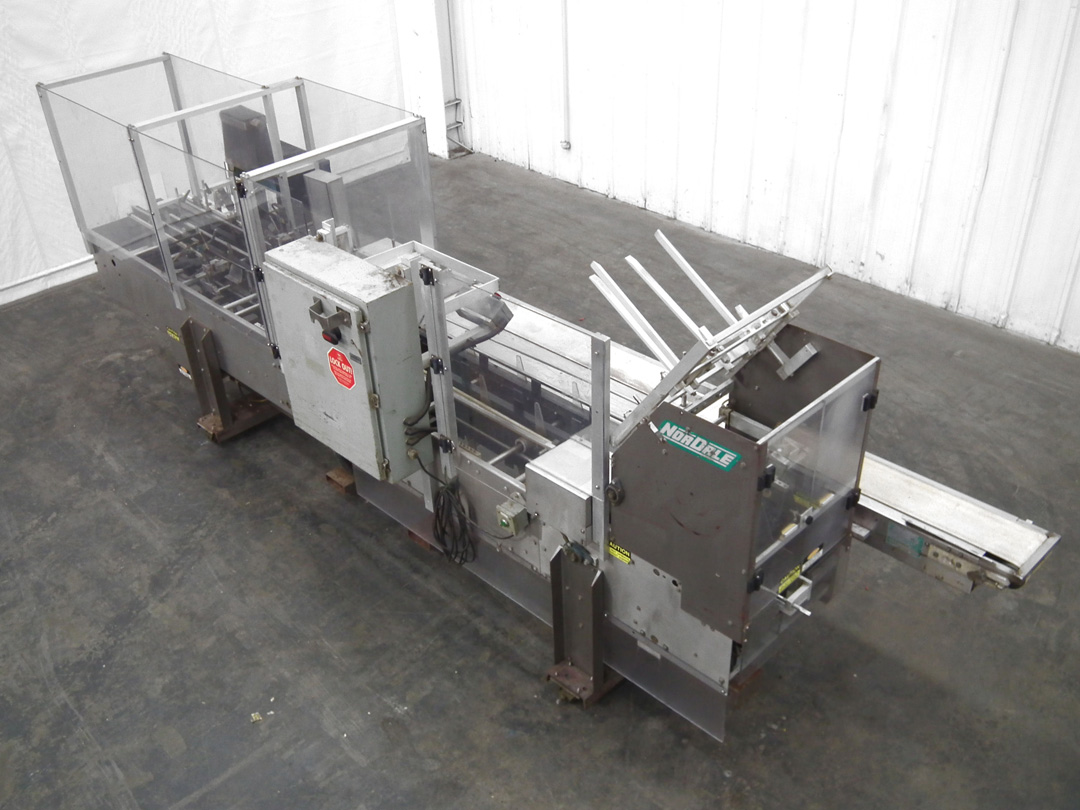 SIGMA Equipment helps a seafood company automate production and accommodate a packaging redesign of a frozen food product.
Situation
SIGMA's customer manufactures and sells frozen seafood products. They contacted SIGMA Equipment regarding cost effective ways to automate the loading of a new packaging design. Previously, the company had used an off-site third party contractor to package their product.
The company sent SIGMA Equipment samples of the new packaging, which SIGMA's engineering staff used to set up the equipment to the new customer product specifications.
Requirements
Semi-automatic hand-load cartoner, glue
Speed of 20-30 cartons per minute
Ease of use
Solution
SIGMA Equipment's engineering staff evaluated the customer's project needs, and identified a Nordale Model FL170 Semi-Automatic Cartoner as a possible solution. The customer was looking for a semi-automatic machine to fit production output and budget.
The refurbishment of the equipment included the repair and replacement of broken or worn parts. The glue unit was missing, so repair technicians replaced it with a Nordson ProBlue 7 unit, and replaced old glue hoses. The PLC was also missing. Technicians installed a replacement PLC, wired the electrical components, and reprogrammed the unit.
New vacuum cups were added to facilitate opening the carton blanks. Technicians built a top folding rail and a box rear control hold down rail, to replace the missing guide parts.
The machine was tested using sample cartons and product, to ensure the timing, spacing, and product throughput were correct.
Results
The rebuilt equipment allowed the company to change to the new packaging design. By internalizing production and removing the cost of a third party packaging contractor, the company was able to increase production while realizing substantial cost savings.
The project was completed to customer specifications, on budget and within the accepted timeframe. Following delivery to the company's site, a SIGMA technician travelled to the site to install the equipment at the facility.
---