CASE STUDY
Tanney Candle Sleever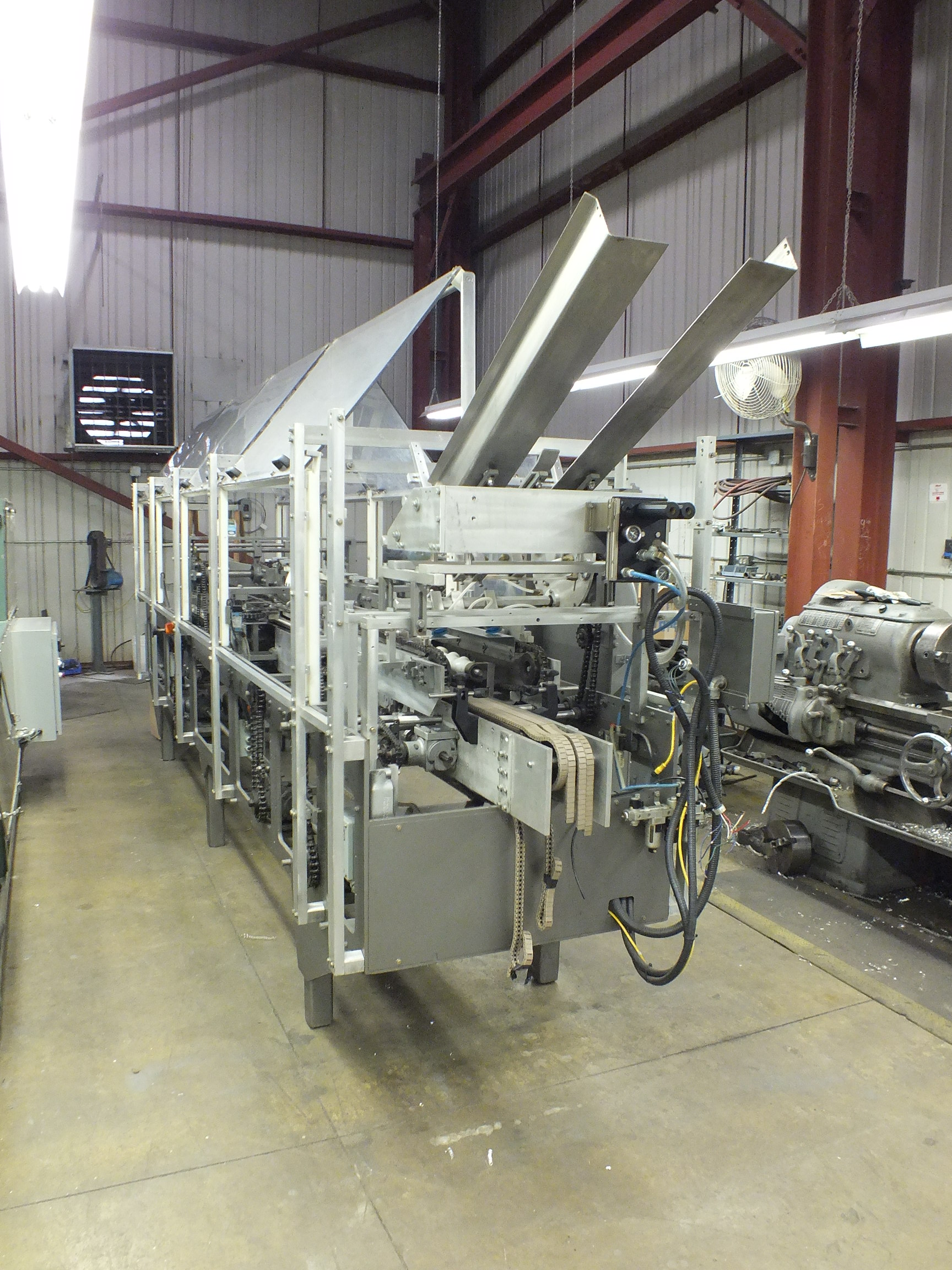 SIGMA Equipment helps a manufacturer of jarred candles automate a candle sleeve handwork operation, saving substantial labor and material costs.
SITUATION
SIGMA's customer designs, manufactures and markets candles and home fragrance products. They contacted SIGMA Equipment regarding cost-effective ways to automate their processes to meet growing customer demand. They presented two sizes of glass jar candles, both with different retail sleeve designs. Previously, the sleeving process was hand-operated with 4-6 employees opening pre-glued fiberboard sleeves and inserting the filled glass jars. Transitioning to an automated sleeving process would allow them to increase their production rate and lower assembly costs.
REQUIREMENTS
Automation of a hand–applied sleeve wrap packaging process
Reduction of overall package production time:

Must be able to increase run speed to 120 units per minute
Must increase efficiency to 99% acceptable product

Reduction of waste from hand work
Ability to run two different sizes of candle and sleeve:

3 ounce glass jar
4 ounce glass jar
SOLUTION
SIGMA Equipment's engineering staff evaluated the products and identified a Tanney Automatic Inline Sleever as a good foundation for the project specifications. The machine was then adapted for the customer's specific candle sizes and sleeve designs.
The reconditioning of the equipment included the repair/replacement of all broken or worn parts. The machine was cleaned, a new powder coating applied to the frame and cover panels, and all plexiglass guarding was replaced.
The retooling process to fit the machine for the product specifications included:
Replacing the infeed conveyor to accommodate single-file product
Modifying the sleeve infeed area with a "no product, no pick" feature to reduce potential waste
Installing new timing screws
Modifying the folding and gluing areas to accommodate quick changeover between candle sizes
Removing any unnecessary machine components
With all work complete, a Factory Acceptance Test was conducted prior to shipping. The test evaluated performance during both a 3-minute sprint test at full speed and a 6-minute endurance test at 75% of full speed. Both tests proved successful, resulting in 99% or more acceptable product as required by the customer. The machine was then skidded and shipped to the customer.
Upon arrival at their production facility, a second acceptance test was conducted and passed with accepted run and error rates. The machine was immediately placed into production.
RESULTS
The rebuilt equipment allowed the company to quickly increase their production to meet customer demand and reduce assembly costs, with an estimated savings of $130,000 over purchasing similar equipment new. By transitioning their candle sleeving operation from hand-operated to automated, the customer was able to reduce required labor from 4 operators to 1/2 operator, shared between material replenishment on the sleeving machine and a downline case erector. This gives them the potential to save more than $280,000* per year in labor costs on the sleeving process alone. Additional savings will be realized through the reduction of packaging material waste.
The project was completed to customer specifications, on budget and within the accepted timeframe.
* Cost savings calculated using standard burden rate of $40 per hour for 3.5 full-time hand operators.
---