Website Listing
You store the equipment. We use our marketing power to sell your surplus. We field all customer inquiries and process the sale, saving you time and mitigating your risk.
---
How does a Website Listing work?
Our Website Listing Program is free and listings never expire. If time, space and resources aren't issues and you just want to maximize your ROI, consider a website listing.
We bring you reasonable offers for consideration, but only you determine the final price
There are no listing fees and you receive your full asking price
Your equipment is marketed through more than 65,000 email subscribers at no cost
You earn the maximum return through aggressive sales and negotiated offers with buyers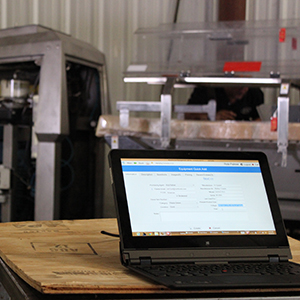 ---
Website Listing Selling Process
STEP 1

Upload Information

The first step is documenting your equipment. Take photos of the piece to include with the listing. Include information such as make, model, year and additional features of your equipment. Simply upload the photos and enter the information through our equipment listing form. We help you optimize the listing.
STEP 2

We Activate Listing & Market Equipment

Once we have information and photographs of your equipment, we market it to potential buyers. Your equipment will be posted on our website and may be included in email marketing campaigns to our 65,000 subscribers.
STEP 3

Accept Offer

Interested customers contact us for more information and we work directly with them to ensure your equipment meets their needs. We act as your single point of contact during the information gathering and negotiation stages of the sale. We present you with reasonable offers and you give final approval.
STEP 4

Receive Verified Payment

After negotiating the best deal, we collect payment from the buyer and verify its authenticity. Money is then transferred to your account, leaving you with zero risk of returned funds or other potential vulnerabilities.
STEP 5

Loading & Shipping

Once payment is confirmed, pick-up times and location will be given to the buyer so they can secure transportation. To avoid potential damage claims, we ask that you assist in loading and securing the equipment onto the truck.
Ready to Sell Your Idle Equipment?
Let us know what equipment you have available. We'll take care of the rest.
Start Selling