Power Up / Cycle Test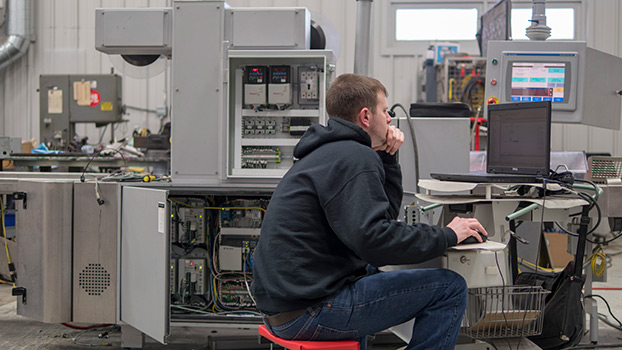 We offer basic Power Up testing on most in-stock equipment through our on-site machine shop. We'll create a video of the machine running through a complete operating cycle under power. We send it to you, so there's no travel required. At SIGMA, we're committed to fully disclosing any issues uncovered during the test, allowing you to make an informed decision about the equipment.
Benefits
Confidence in your equipment purchase
Certainty in the condition of the equipment
No travel required
What We Offer
Experienced engineering and technical support working on your machine
Capabilities: 120V, 208V. 1/3PH, 240V 1/3PH, 480V 3PH
Request a Power Up or Cycle Test now!
To request information we gather specific business information so we can partner you with a SIGMA representative that best fits your needs. You should only have to provide this information once.