SIGMA Equipment Acquires C & I Electronics
RELEASED: 4/6/2021 8:57:32 AM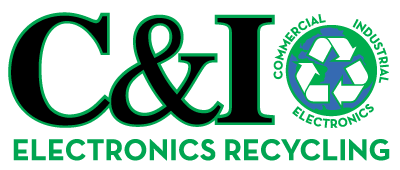 SIGMA Equipment, a local used packaging and processing equipment provider, announced that they have acquired local Evansville business, C & I Electronics. This new addition to the SIGMA Equipment suite of services will expand SIGMA's offerings to customers by providing a secure and sustainable way to dispose of data and recycle equipment ranging anywhere from large industrial machines to computers and mobile devices.
These are exciting times at SIGMA and we are thrilled to welcome C & I Electronics and their employees to our team," says CEO of SIGMA Equipment, Rob Palmer. "Over the years of knowing C & I, we realized that both companies could benefit from working together and this new acquisition will help SIGMA provide our customers with recycling and data destruction solutions for their electronics."

C & I Electronics is a commercial and industrial electronics company that specializes in the repairing, refurbishing, reselling, recycling, and data destruction of used devices. For the past 27 years, C & I has been a trusted recycling partner to Evansville and its surrounding communities. The company is registered by the Indiana Department of Environmental Management (IDEM) as an E-Waste Storage and Processing facility, certified as a Responsible Recycling Facility, and is the recycling partner for the City of Evansville and the Vanderburgh County Solid Waste District's Electronics Recycling events.

"Our goal is to give our clients peace of mind that when they recycle their electronics with C & I, they are helping reduce waste and most importantly, their data will be safely and securely destroyed," said Scott Dill, owner of C & I Electronics. "SIGMA Equipment brings the needed capital, management team, and customer base to expand C & I's footprint and become the premier electronics recycling company in the Tri-State region and beyond. We are excited about the opportunities this new venture brings to our employees and our community."

The addition of C & I will also bring value and growth to SIGMA Equipment, specifically to two of their divisions, SIGMA Recovery and SIGMA Surplus. With this extension of services, these two brands can offer more secure recycling options to their customers. SIGMA Recovery is the asset management branch of SIGMA Equipment and SIGMA Surplus is the spare MRO parts branch. Both of these divisions focus on sustainability and helping customers utilize the full lifecycle of their equipment and equipment parts.

"Oftentimes when customers have machines with proprietary information on them, they don't know how to properly dispose of them so the pieces end up sitting idle and depreciating in value," says Jordan Cravens, the new Manager at C & I. "The purchase of C & I will allow for SIGMA's customers to safely destroy data and help preserve the value of their idle equipment and spare parts."

For more information on SIGMA Equipment acquiring C & I, please visit their website or contact them directly.
About
SIGMA Equipment
SIGMA Equipment pioneered its own system for connecting equipment buyers and sellers via the internet and engaging the secondary market for packaging, processing, and support equipment. SIGMA continues to lead the industry by using the latest technologies to facilitate the marketplace for used equipment. SIGMA also offers a suite of engineering and technical services in support of the industry's packaging and processing equipment needs.
About
C & I Electronics
C & I Electronics was founded in 1994 by Scott and Donna Dill. The company originally began as an electronics repair center for commercial and industrial electronics. Electronics recycling and asset recovery began in 1996, a spin-off of the repair business. Repair, refurbishment, resale of used equipment, and electronics recycling have continued to be the focus of the business today. C & I company employs 18 full-time workers.