Visitor Information
Arriving by Plane
Our offices are 5 miles from Evansville Regional Airport (EVV).
International airport distances:
Louisville, KY (SDF) - 121 miles
Indianapolis, IN (IND) - 159 miles
Nashville, TN (BNA) - 163 miles
St. Louis, MO (STL) - 177 miles
If you are flying in to Evansville to inspect equipment, we would be happy to pick you up from the airport and return you to either the airport or your hotel. Let your sales representative know how we can help.
Otherwise, there are several car rental agencies located in the airport terminal.
Arriving by Car
Our corporate headquarters is located off of U.S. Highway 41 at:
424 E Inglefield Road
Evansville, IN 47725 USA
Get Directions
Hotels Near Our Offices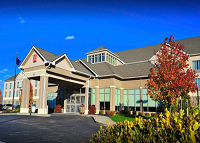 ---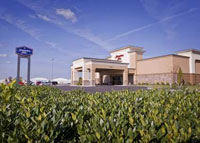 ---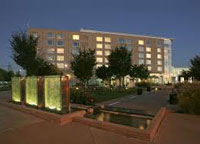 ---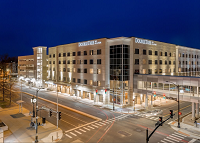 Local Attractions
Evansville is the largest city in Southern Indiana and the third-largest city in the state. It is the regional center for a large trade area in Indiana, Kentucky, and Illinois. The broad economic base of the region has helped to build an economy which is known for its stability, diversity, and vitality. Situated on a gentle horseshoe bend on the Ohio River, it is often referred to as "River City". During your visit, please enjoy everything our city has to offer.