SIGMA Equipment Completes Office Expansion Project
RELEASED: 11/2/2015 8:28:00 AM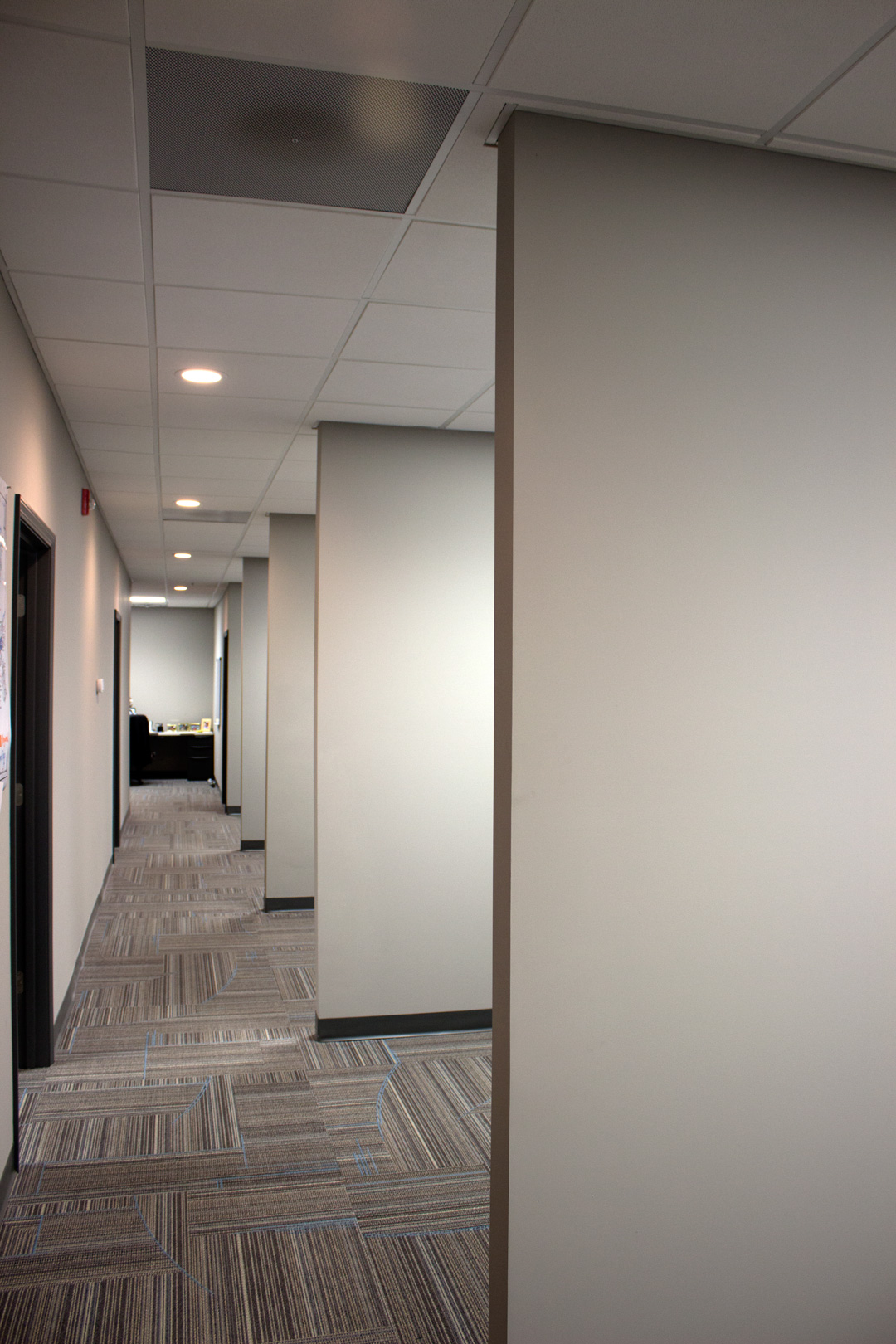 (Evansville, IN) November 2, 2015 -- SIGMA Equipment in Evansville, IN announced today the completion of an expansion project that began in March 2015. The expansion includes the construction of several offices and other workspaces.
Within its main warehouse space, SIGMA Equipment constructed 19 offices for its sales and acquisitions staff. Collaborative spaces and an open office arrangement will enable those teams to work together more efficiently as they assist individual customers. In addition to the 19 offices, the expansion includes two conference rooms and a training center.
"Because technology is always evolving, we make it a priority to educate our staff in the latest innovations in packaging equipment," said Rob Palmer, SIGMA Equipment Company Founder. "Our open floor plan will allow team members with different areas of specialization to share their expertise, and the training center gives us a space to conduct educational sessions."
SIGMA is also in the process of completing other expansion and improvement projects, including a larger on-site repair shop and a workspace for SIGMA Equipment's SIGMA Surplus division.
"When we complete the expansion of our on-site repair shop, the new shop will be 10,000 square feet," said Nathan Stone, SIGMA Equipment Warehouse Manager. "We are converting the old shop space into a processing area for SIGMA Surplus, which is our division that sells spare machinery parts."
Construction on those projects is expected to be completed by the end of November.
###
Celeste Gossmann
Marketing Specialist
P: (812) 303-8383
Founded as Sigma Packaging in 2003, SIGMA Equipment serves manufacturing businesses through the buying and selling of used packaging and processing equipment. Headquartered in Evansville, Indiana, SIGMA specializes in equipment for the food & beverage, pharmaceutical, health & beauty, consumer goods and contract packaging industries. The company pioneered our own online system for connecting equipment buyers and sellers via the internet, engaging the secondary market for packaging, processing and support equipment; SIGMA continues to lead the industry by using the latest technologies to facilitate the marketplace for used equipment. SIGMA Equipment also offers a suite of engineering and technical services in support of the industry's packaging and processing equipment needs.